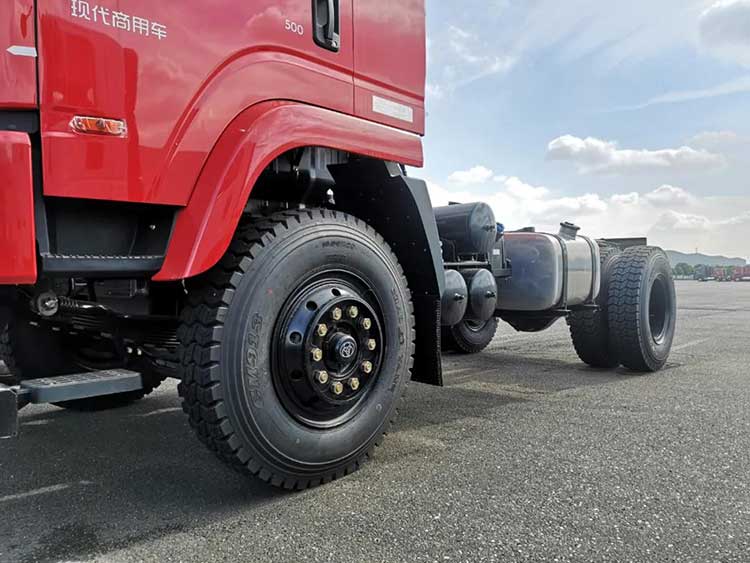 ZC Rubber, the Arisun Tires brand owvner, has been a long-standing original equipment supplier for Hyundai Commercial Vehicle. The company is now supplying new patterns and sizes of its truck tire ranges for various Hyundai long-haul truck models in China.

Hyundai Motor Group has been ranking 5th among global automotive manufacturers by sales for five years. Its commercial vehicle subsidiary in China is one of ZC Rubber's largest commercial OE customers.
The Hyundai Hongtu EV model, a high-quality pure electric light truck, is equipped with ZC Rubber high-performance tires. The equipped tires have been specially optimized for efficient transportation, boasting both ecological and economic advantages. They come with a whole new pattern design and compound developed specially to achieve seamless performance and increased safety, mileage, and environmental friendliness for the Hyundai Hongtu EV.
ZC Rubber will also be an OE tire supplier for the premium truck Hyundai Xcient for improved fuel economy. Under average driving conditions, the equipped tires might save more than 30,000L of fuel over the course of 300,000 kilometers, according to a Chinese fuel-saving competition test result. In the meanwhile, it contributes to a significant reduction in carbon emissions. ZC Rubber and Hyundai have now conducted multiple tests in order to develop the low rolling resistance version that will be released soon.
"The expansion of our OE business cooperation with Hyundai is of great strategic importance to us, as we can now offer a wide range of patterns and sizes to its multiple models in a variety of applications. It is yet another critical proof point of our strong brand, investment in R&D, and leading technology in the commercial vehicle segment. " ZC Rubber said.
As growth continues throughout 2021 and in the years ahead, ZC Rubber looks forward to extending not only this relationship, but also developing further in the premium commercial vehicle market and providing better products and services to global customers.