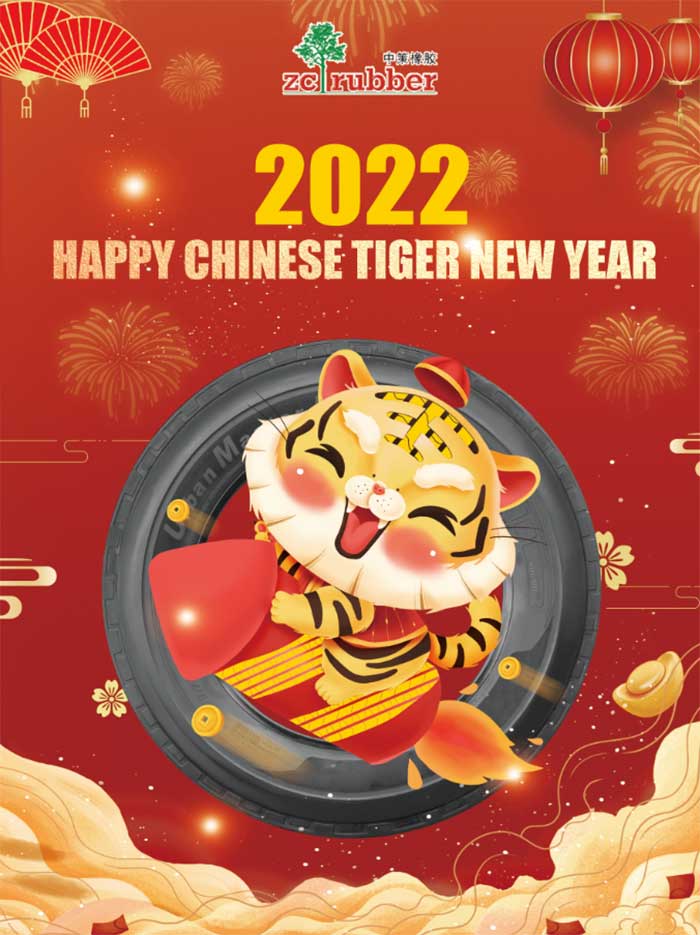 In 2022, February 1st will be the start of the Chinese New Year. This year will be the Year of the Tiger, representing bravery, confidence and strength.

Arisun Tires would like to take this opportunity to extend a heartfelt thank you to all of our global customers, distributors, and partners for your valued support and we wish that together we will prosper to a better future.
We wish you a very warm and Happy Chinese New Year. Enjoy the holidays with your family and friends. May you are blessed with the best of health, happiness and success all year.
2022年2月1日将是中国新年的开始。今年是虎年,代表着勇敢、自信和力量。
我们想借此机会向我们所有的全球客户、经销商和合作伙伴表示衷心的感谢,感谢你们的宝贵支持,祝愿我们共同繁荣,走向更好的未来。
我们祝您度过一个非常温暖和快乐的中国新年。愿您和您的家人和朋友享受美满假期。新的一年,祝您身体健康,万事胜意!