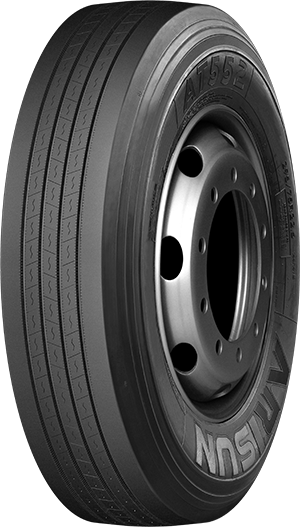 ZC Rubber's Arisun AT552 has been verified by the U.S EPA's SmartWay program as low rolling resistance tires that deliver fuel savings and environmental benefits for fleet customers. The tire was developed specifically for the North American market.

The Arisun AT552 is a premium trailer tire designed for intermodel chassis. It offers a variety of features that fleets are looking for: high quality, low rolling resistance, fuel efficiency and outstanding cost per mile performance. The tire also has an updated tread design that promises superior handling and wet traction, with specially compounding technologies and an enhanced sidewall that extends casing durability and tire life.
"More Arisun SmartWay-certified products will be available in the future to give fleet customers high-quality, fuel-efficient tire options," says ZC Rubber.
"It's ZC Rubber's dedication to reducing greenhouse gas emissions and environmental impacts that motivates us in developing and producing low rolling resistance tires. We will continue to focus on eco-friendly products to meet the growing challenge of protecting our global environment and the increased customer demand for ultimate driving experience." The company adds.