Las Vegas (Oct.31,2017)——ZC Rubber has launched the Smart Tire system at SEMA show, which takes place October 31 - November 3, at the Las Vegas Convention Center, booth No.43253.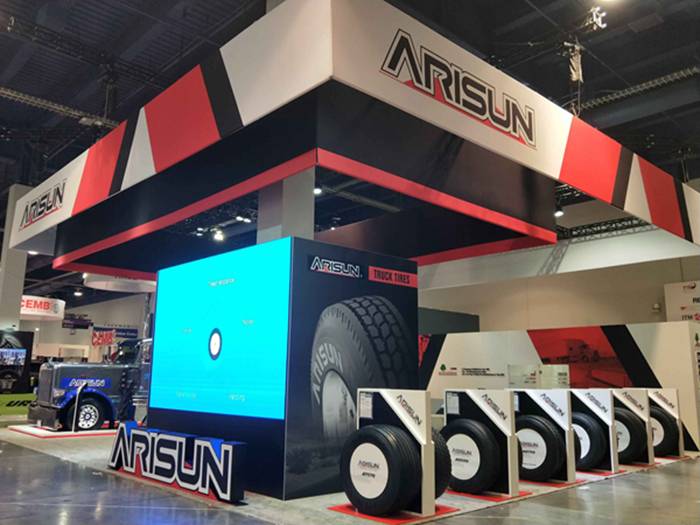 The SEMA Show is the premier automotive specialty products trade event in the world. ZC Rubber has been attended the exhibition for many years to display the premium Arisun tire for all the coming dealers and customers, especially target at the American market. Arisun tire, special designed for the North American market by ZC Rubber, focuses on the development of TBR.
In the SEMA show, ZC Rubber not only introduces the high quality tires, but also is rolling out a new project called "Smart Tire system" for the American customers. Arisun Smart Tire system is a cloud-based tire life-cycle management platform and enables truck owners and fleet managers to identify best operation for tire maintenance.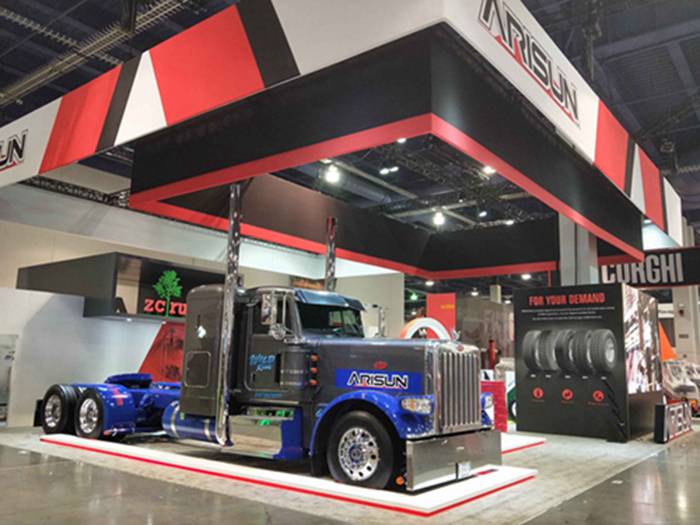 "It is our first overseas launching of the new system. We well prepare to show "how to operate" for all the interested customers. A truck equipped with sensor, receiver and transmitter stops at the exhibition site to help them to learn more about the system as well as the operated video." The company says.
The system target vehicles covers bus, logistics vehicles, dangerous goods vehicles and refrigerator truck etc. And it will help monitor tire temperature and pressure, monitor vehicle' position, vehicle(Fleet)management and fault alarm. "We aim to provide saving cost, managing efficiently and tire safety for dealers and customers through the system, to achieve a win-win cooperation with them."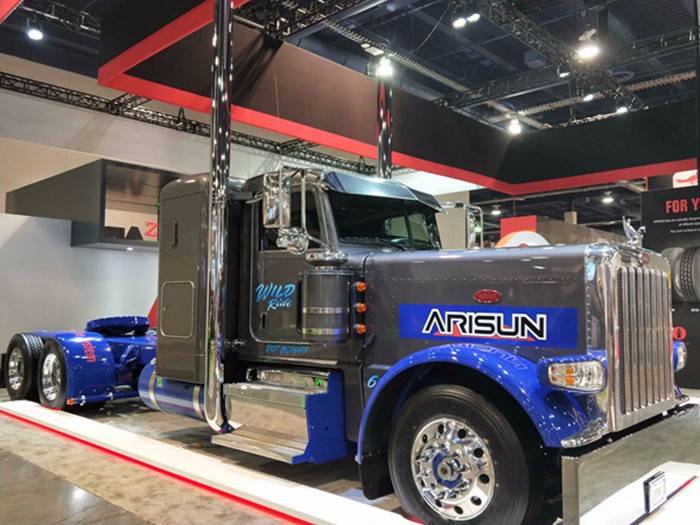 ZC Rubber will also introduce the system to other global markets, including Europe, Asia, Africa and South America according to the local demands. "We believe that it is the trend to manage the tires and fleets efficiently based on the data analysis in the future. We will explore more smart operation on the system, such as smart swap trailer transport, anti-theft device for tires and smart pattern depth calculation. " The company says.