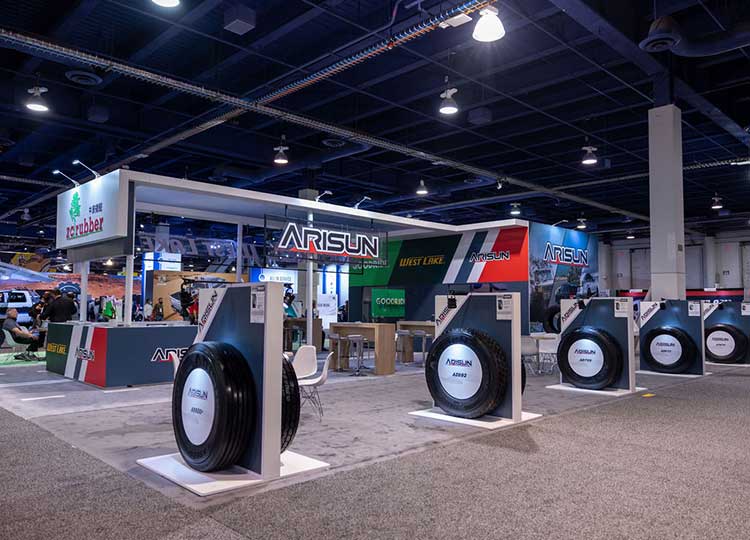 From November 2 to 5, ZC Rubber unveiled the new ARISUN passenger car tires and Generation II commercial truck tires at SEMA 2021.
The ARISUN brand debuted two passenger car tire series, AGGRESSOR for cars and ARESTA for SUVs. The ARESTA series covers H/T, A/T, R/T, M/T.
"ARISUN is a premium truck tire line under ZC Rubber targeted at the North American market. It is the first time our ARISUN brand has tapped into the consumer tire segment. We are confident that, based on our years of rigorous research, we will be able to provide high-quality passenger car tires with reliable service to a wider range of end-users," stated ZC Rubber.
Meanwhile, the company launched the Generation II commercial truck tires, which featured improved mileage, excellent handling, and superb fuel efficiency.
- AS600+, Long Haul, steering and trailer axles
- AZ692, Mixed Service, all position
- AD739, Long Haul, drive axle
The ARISUN brand is now ready for a gradual expansion into other markets globally.
"As the ARISUN brand continues to grow in both brand recognition and sales volume, we are excited to extend its product portfolio and strengthen its global brand presence a step forward. We are dedicated to bringing safety and value to our customers and end-users. "said ZC Rubber.