ARISUN Commercial Truck Tires Offered as Original Equipment for WAFA VEHICLE in Thailand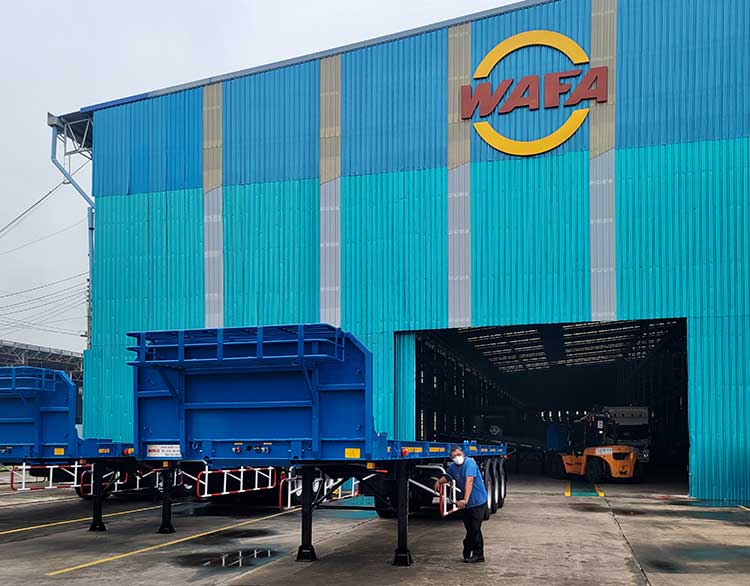 ARISUN Tires is pleased to announce that its premium commercial truck tire AS673 is now supplying the original equipment on all semi-trailers of WAFA VEHICLE in Thailand. The ARISUN AS673 has become the original equipment on WAFA's skeleton semi-trailers, flatbed semi-trailers, and cement tank semi-trailers in size 11R22.5, H/16. It was designed for enhanced durability and stability as well as improved traction in all road conditions.

The first batch of supporting vehicles is estimated to be around 400 this year, with a further 1,000 planned in 2022.
The ARISUN AS673 is engineered with an optimized tread pattern that delivers remarkable steering, efficient water evacuation, and excellent traction under various road conditions. The tire also features a stone ejector design for durability, and the Smartway-verified technologies guarantee high fuel efficiency.
"We are thrilled to partner with ZC Rubber to equip all of our semi-trailers with ARISUN tires," stated Thomson Yan, Sales & Purchasing Manager of WAFA VEHICLE. "The inclusion of ARISUN's commercial tire line, as well as its dependable service, will round out our dedication to quality and performance, resulting in increased value for our customers."
WAFA VEHICLE is one of WAFA GROUP's most important manufacturing bases in Southeast Asia, focused on special vehicle production with professional teams for more than 20 years. Its market service network spans Thailand and more than 50 countries across Asia, Africa, America, and Europe.
"Our partnership with WAFA further proves our market knowledge and commitment to customer satisfaction. ARISUN Tires will continue to build on its reputation for providing premium products and reliable service." stated ZC Rubber.
ARISUN is a premium tire brand of ZC Rubber for the North American market. It is now ready to expand into other markets throughout the world.